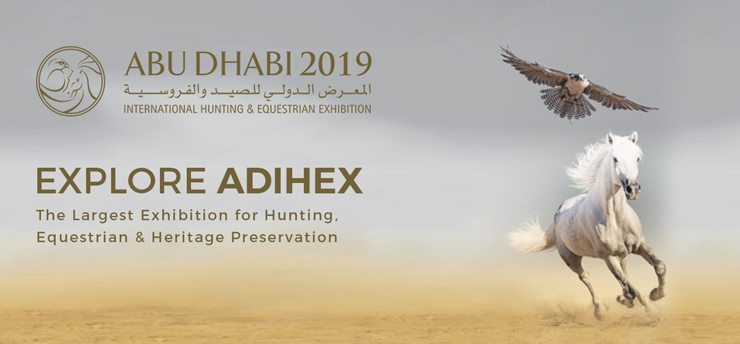 From August 27th, 2019 (Tue) to 31st (Sat), the Abu Dhabi Hunting & Equestrian Exhibition (ADIHEX) to be held at the Abu Dhabi National Exhibition Center in the United Arab Emirates will be displaying 15 of Tomotoshi Hoshino's works including the artist's latest piece, "Sheikh Zayed and Falcon".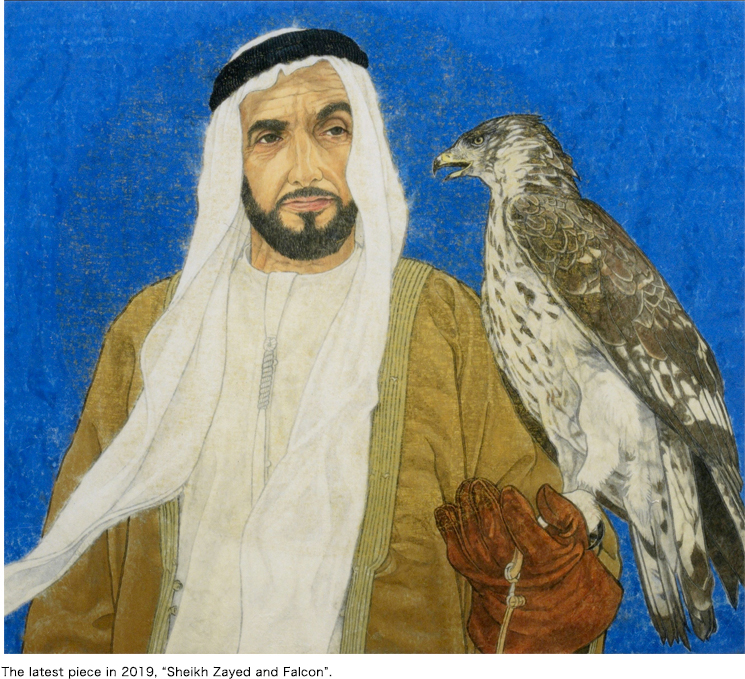 ADIHEX began as an exhibition for two of the UAE's symbolic cultures, hunting and equestrian. Adding an important concept of "cultural preservation", this exhibition has developed into a major event for the country, introducing and promoting the sales of an extensive selection of novel products covering art and accessories, ornaments, interior and exterior as well as other cultures of everyday life all the way to sports.
Under the direct control of the UAE government, the EMIRATES FALCONERS' CLUB handles the sponsorship and administration of this exceptional exhibition—which has garnered international attention—and the government issues direct instructions as to the content and scale of the event. Hoshino's world is delicate in its beauty and radiance, and is distinctively characteristic of Japanese art. His works are expected to draw substantial attention at the venue.

Coverage/Photo: General Incorporated Association Japan Promotion
Article/Production: Juri Mita (Creative Division)